Welcome Neighbors

As your neighbor here in Heritage Hills (and a Google 5-Star Agent) I am happy to provide as much community information as possible. Each month I offer an updated sales report for our neighborhood and a local market report for Upper Makefield. Sign up below to receive this insightful report or click here to see how much your home could be worth.
If at any time you have questions don't hesitate to contact me at 215.431.8412 or click here to learn more about me. - Matt Kapusta
Heritage Hills Market Report
Stay on top of neighborhood and local home values with a "Heritage Hills Monthly Market Report". Sign up and have the monthly report sent directly to your inbox.
How Much is Your Home Worth
Whether you are thinking about moving or just curious about how the market is impacting your home value, take the first step and request a free Comparative Market Analysis (CMA). A CMA is a great way to see how much your home could list for in today's market.
Special
4%

Offer for Neighbors

I have a distinct approach to my commission structure... I believe it should be FAIR. As with everything else we buy, we expect value for our hard earned dollar. As such, I believe that my commission should correlate directly to how much effort and time it will take me to achieve the goal of selling your home while still providing Luxury-Level service. That is why for neighbors in Heritage Hills I feel confident in being able to achieve those goals at a 4% TOTAL commission rate. Contact me at 215.431.8412 to explore how I can help.
Meet Matt Kapusta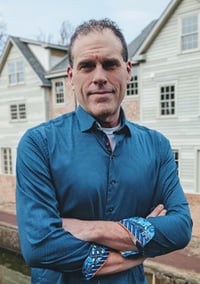 Buying or selling your home is a personal journey that pivots you to your future. As with any journey, there is bound to be some stress along the way.
My passion is to guide you through, provide you the highest level of personal service, and make every step along the way seem SIMPLE. I don't measure my success through through personal achievements or awards, but rather by the satisfaction of my clients and the referrals they are happy to give me.
Communication. Trust. Respect. By employing these simple concepts into my daily life and business, I am able to be the best and serve my clients in the best way possible.
How Much is Your Home Worth?
Receive a free Comparative Market Analysis to see how much your home could list for in today's market.
Request Home Market Analysis